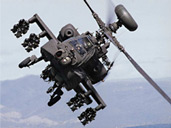 Using extensive worldwide search and cross-referencing capabilities, this division specializes in locating various types of hard-to-find and obsolete Military / Industrial / Aerospace Electronic Components. In the case of semiconductors, if our search efforts are unsuccessful, we can often locate the original wafers or die. These can then be packaged and tested locally to provide components that have been obsolete, in some cases, for many years. Click here to request a quote.
3 Levels of Support / 3 Stage Solution
Stage 1
• Parts Management
• Component Sourcing
• Component Engineering Services
• Value Added Services
• BOM Analysis: Red, Yellow, Green
Stage 2
• Module / Hybrid Assembly
• Die Packaged to Your Requirements
Stage 3
• Re-Engineered Electronics
• Analog / Digital Design Services
• Conversions – FPGA / ASIC
Industry Knowledgeable Staff
• Component Solutions
• Obsolete, Allocated, Hard to Find, Mature Product
• Value Added Services
-Testing
-Programming
-Die Search
-Alternative Solutions
Our process/test capabilities include:
• ANSI S20.20 ESD program
• SPC implementation for Critical Processes – Wire Bond, Yield, On-Time Delivery
• DSCC MIL-SPECS
• MIL-STD-883
• MIL-PRF-19500
• MIL-S-19500
• MIL-PRF-38534
• MIL-PRF-38535
Relays
Passive Components
Semiconductors
Analog / Linear Circuits
Memory
Logic
Discretes
Processors
Hybrids
Value Added Services:
Testing,
Hot Solder Dipping,
Programming,
Die Search,
Packaging,
Hybrids,
Modules,
Re-Engineered Electronics,
Alternate Sources.
Certifications & Registrations:
NSAI AS9120B / ISO 9001:2015 Certificate
CSA International – Product testing and certification
IDEA Compliant
ITAR Registration – International Traffic in Arms Regulations
The Defense Supply Center Columbus (DSCC)
GIDEP – Government-Industry Data Exchange Program
RoHS Directive – Restriction of Certain Hazardous Substances
FCC – Federal Communications Commission
ERAI – Supplier and Counterfeit Part Risk Mitigation Solutions
JEDEC-IPC – Global Standards for the Microelectronics Industry
MIL-HDBK – United States Military Standard
Oasis – Online Aerospace Supplier Information System
AS 9120 – Quality Management Systems: Aerospace
AS 6081 – Counterfeit Electronic Parts Avoidance
eComp: Extending the life of Your Legacy Systems
With our extensive contacts we can find any part from any electronics manufacturer worldwide. We can help with your Military / Industrial / Aerospace Electronic Components needs. Call us at 508-881-8399 or 1-877-463-2667 or email us now.