Business Values
• Sustainability of obsolete components and network assemblies
• AS6081 compliant counterfeit mitigation
• Re-engineer and redesign of components and board assemblies
• Network infrastructure equipment-install-maintenance legacy COTS
• Trusted source for military and aerospace Market
• Franchised and Manufacturer Rep Components and Network Equipment Contract Mfg. and Test
Certifications
• NSAI AS9120B/ISO 9001:2015
• ITAR
• DLA – QSLD/QTSL/DNA Approved Supplier
• Approved DNA markings (5962,5961)
• DLA – Authorized to complete our own Source Inspection
Suppliers
• Components.
1. asicNorth, Monzite, Impellimax
2. Capacitors, Magnetics, RF Micros
• Power and Mass Notification
— Eaton – UPS Power Systems, Cooper notification Solutions
• Network
– Alcatel-Lucent, Dell, Approved Optics and Fortinet
• Re-engineered, Design, Contract Mfg, Test, Obsolete Solutions
– Silicon 360, Vanteon, Conelec, Lansdale, Eltek and Monzite
• LCD Displays and Sub-Assemblies
– I-Tech, Canvays and Nemonix
• Software
– Total Parts Plus BOM-Analysis/ Conflict Materials
Manufacturers Representative

asicNorth – Comprehensive VLSI design services for the semiconductor industry. Offers a wide range of innovative and well-managed solutions, technical and efficient skill sets, and flexible engagement models.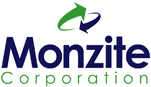 Monzite – Monzite helps customers design, manufacture and test their "chip and wire" hybrid products, from prototyping through low-volume runs and into full production. Specializing in Military, Medical and Industrial applications include customer on-site prototyping.

Impellimax – Impellimax was founded in 1986, specializing in hybrid circuit drivers for microwave control devices. Capabilities have expanded to include PIN diode Switch Drivers, GaAs MMIC Switch and Attenuator Drivers, Thin film hybrids, and Multichip modules, COB, mixed SMT and hybrid assemblies
Monzite Corporation/Impellimax

Lansdale Semiconductor – Wireless RF/IF, military, aerospace, industrial, and telecom integrated circuits manufacturer. Supporting Legacy: Mot, NSC, AMD, Harris, Intel, Sig.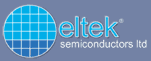 Eltek Semi Electronics – Die, Die Banking, Packaging, and complete Certifcation testing. Supporting Legacy: Intel, TI, Atmel, IDT, IRC, ADI, Cypress, Philips, Maxim, Zilog, and others.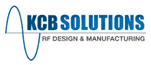 KCB Solutions – RF to Millimeter wave Packaging & Test up to 40Ghz of Custom Hybrids. Supporting Legacy: Alpha-Skyworks, Hittite, Philips, TI, M/A-Com, and others.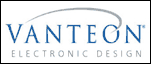 Vanteon is a complete electronic systems design & engineering company, seeking innovative technology solutions, driving the development process from conceptual design to production.

Conelec offers a full range of manufacturing services includes full turnkey printed circuit board assembly, chassis assembly, testing troubleshooting and repair to the military, aerospace and medical markets.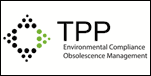 Total Parts Plus – A leading provider of obsolescence management and environmental compliance BOM analysis software.
Network Systems, Power Management & Infrastructure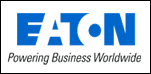 Eaton's power quality portfolio encompasses a comprehensive offering of power management solutions from a single source provider. This includes UPSs, PDUs Surge protective devices, enclosure, air-flow, etc.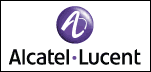 Alcatel-Lucent is a global telecommunications equipment company providing solutions to service providers, enterprises & governments, enabling them to deliver voice, data & video services. The company focuses on fixed, mobile, and converged networking hardware, IP technologies, software & services.

KH Industries manufactures portable lighting and temporary power solutions, for the aerospace, utility, fleet, construction, chemical, petroleum, marine, and agricultural industries. Some of their most popular Made in the USA products include: vehicle-mounted spotlights, explosion-proof lights, retractable power cord reels, and LED work lights, including custom configurations.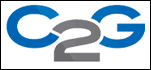 C2G – An industry leader in high performance cabling and connectivity solutions. The company provides end-to-end connectivity solutions serving a variety of markets.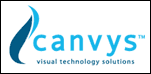 Canvys – a Richardson Electronics Company focused on unique touchscreen Display Solutions. Including Rack/Panel Mount and All-In-One Solutions.

Nemonix – The premier provider of VAX, AlphaServer, IBM & Sun hardware upgrades & maintenance – SCSI Drives, Power Supplies, Fans and COTS.

Dell – authorized reseller of computers and network infrastructure systems.

Approved Optics – industry leader and authority in programming, testing and distribution of quality third party optics. Consists of GBIC, SFP, XENPAK, X2, SFP2, CWDM, 10G, 40G, TwinAx, and QSFP+ optical transceivers.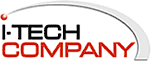 i-Tech offers industrial Computer, Embedded Computer, Rugged LCD Monitor,1U/2U Rackmount LCD Monitor, Outdoor LCD/TV, Server Rack Cabinet, PDU. Also provides NEMA 4/4X/(IP66) Panel PC, Industrial Grade All-in-One Computer Systems.

Fortinet – Network Security, Network Access, Application Security, Centralized Management as the leading supplier of Firewall Platorms.
Refurbished Network Products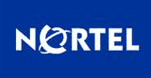 Nortel Networks/Avaya: Analog, Digital, VoIP Phone systems. New and refurbished.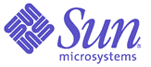 Oracle/Sun Microsystems: Servers, Memory, networking systems. New and refurbished.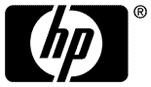 Hewlett Packard: Computers, Servers, power supplies, and memory. Refurbished.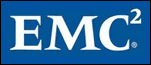 EMC2: Storage, memory, Networking servers. Refurbished.



Call eComp today and let us help you with Component Engineering Outsourcing; Custom, Obsolete, and Hard-to-Find Electronics Solutions; Custom Displays for Military, Medical, and Industrial Applications and eComp Certified Independent Labs. Call us at 508-881-8399 or 1-877-463-2667 or email us now.