Procurement Solutions with eComp – Navigating the Obsolete and Legacy Supply Chain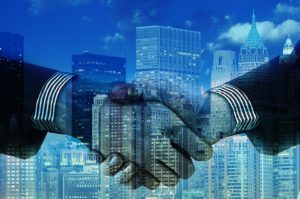 Let's face it: diminishing manufacturing sources and material shortages is an expensive, labor intensive, complex enterprise and you need a partner that can offer more than one procurement resolution. Often it can be difficult to identify a diminishing product with enough time to implement a solution that protects your life-cycle support and viability. For over 16 years, eComp has taken a leadership role as an Independent Distributor and Procurement Solutions Specialist. We are dedicated to helping our customers identify the best methodology for procuring goods and services, obsolete or otherwise.  By taking a proactive stance and evaluating more than one approach, eComp can help you determine the best methodology for procurement.
Quality Sourcing Strategy
Quality procurement, for both active and obsolete products, starts with a well vetted supply chain. eComp has a well-defined sourcing strategy that identifies the best suppliers and holds them to a rigorous standard. Our clearly defined terms and conditions, as well as our commitment to quality, ensures that our suppliers are among the best in the industry. Our commitment to quality has led us to pursue multiple certifications and affiliations, some of which are listed below:
BOM Analysis
eComp can also evaluate your bill of materials and help you determine your sourcing options while adhering to your specific project specifications. We can provide feedback on the longevity of the devices or products listed and provide additional guidance in how to approach sourcing items that are end of life, or recently discontinued. eComp also can evaluate your BOM to return information such as conflict minerals analysis, RoHS compliance, and substance analysis. By utilizing our expertise, you can ensure that you are able to make an informed decision regarding your procurement needs and reduce costs with strategic sourcing initiatives.
Component Engineering Services
The number of components required to produce an end product can be daunting. eComp works closely with component engineers to help our customers reduce procurement costs, design time and effectively manage their project resources. Our services represent the ideal solution for OEMs, Contract Manufacturers, Component Distributors and anyone else looking to streamline their project with a partner who offers efficient solutions that help maintain project stability and sustainability.
Part Management/Excess Inventory Management
Whether you are looking to store your inventory for your own use or are looking to consign that inventory with a partner, eComp will use their expertise in the industry to help you make the best possible decision in regards to your excess inventory. We can also post your inventory on industry standard search engines to make sure your consigned inventory reaches the largest market possible.
Testing, DPA, and Device Programming
eComp's capabilities don't stop at step one of the procurement process. Even after you've found an available device or part, that device may require additional counterfeit mitigation or analysis. eComp's in-house lab and our close relationship with multiple additional QTSL independent labs make us an ideal candidate to perform any additional Counterfeit Mitigation testing or Destructive Part Analysis (DPA) you may require. Our in-house lab capabilities include SEM (Scanning Electron Microscope) Analysis, EDX/X-ray Analysis. In addition to device testing, eComp also represents multiple companies with the ability to program devices, offering you the advantage of a device that is production ready without the headache of additional third-party programming costs and delay.
Value Add Services for Components and Systems
eComp also offers a variety of additional services to better serve our customers. Our experienced technicians work in an ESD compliant environment to perform:
Tape and Reel services
MIL-STD Packaging Compliance
Customer Specific Packaging
Kitting Services
Additional Services as requested
The dynamic nature of today's business market requires a procurement partner that can offer more than just pricing and availability. It's important to have a partner that invests in your success as well as their own. How can eComp help you today? Contact us and let's get started!