Risk averse procurement shouldn't be a toss of the dice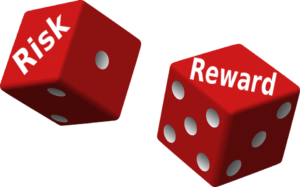 Recently, eComp was asked by our customer to provide a risk averse solution for their 1970's airborne platform currently in 'sustainment' mode. The customer's electronic sensor used a MT-42 plastic packaged MT4xxx high-gain transistor that was long out of production. This transistor performed a critical function in the operation of the sensor, making re-design a difficult proposition.
While considering the options for our customer, we took many factors into consideration. How costly would this solution be and what longevity would it add to the customer's platform? How could we mitigate the risks to our customer's ability to function during implementation of the solution? How much time would be required to in order implement the proposed solution? After a careful analysis of the customer's requirement, eComp determined that the customer had four primary options for project success.
So what were our options?

The first option was to procure inventory from legacy stock and apply counterfeit mitigation to test their authenticity. The lack of available legacy stock and a lack of commercial stock to up-screen in order to meet the requirement made this option impossible. Also, procuring "grey market" parts is increasingly risky due to the proliferation of counterfeit devices in the supply chain. The shrinking amount of reliable devices available from trustworthy sources for OEM excess is also a significant risk factor.
The second option involved a redesign of the entire sensor using currently available military grade electronics. Re-designs, while providing the ultimate obsolescence solution, are costly and time consuming. They also involve extensive non-reoccurring costs and often delay a project by requiring that the system be re-qualified or re-certified. This option was too costly and too risky to the customer to be viable.
The third option was using the same semi-conductors in military grade packaging while re-designing the layout of the board itself. This presented risks similar to an entire re-design, but was less risky and less costly than a complete re-design. However, the risk of re-designing any part of the sensor and the prohibitive cost of testing the board's new layout remained a deterrent.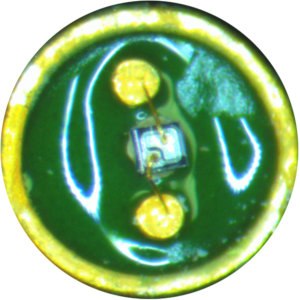 The final option was to design and procure a replacement part in the same fit, form and function. This represented a risk averse, lower cost solution that allowed our customer to secure a lifetime supply by acquiring the bare die and necessary production tooling. EComp worked with our OEM partner to design and qualify a military grade product in the original plastic form factor.  Delivered in a fraction of the time, this solution cost approximately one eighth of the cost of a re-design and required a lower MOQ.
eComp can extend the life of your legacy systems

By utilizing our expertise, eComp provided a risk averse method to procure a low cost, low volume solution that maintained the customer's project time-line. In addition, we secured the ability to acquire the device in the future thus ensuring that this solution was sustainable. We made sure that our customer could count on the product delivered and experience the least amount of downtime. EComp proudly represents a variety of manufacturers that specialize in design and development to support legacy systems. If you require a hard-to-find replacement for a mission critical system call or contact eComp today. Our team of consultant sales representatives are standing by and eager to assist you too!
Call us today at 1-877-463-2667 or use our contact us page!