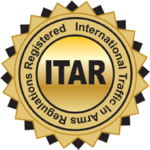 FRAMINGHAM, Mass. – March 31, 2019 – Electronic Components, Inc (www.ecompbiz.com), a Global Resource in obsolete and hard-to-find electronics and component management solutions, today announced its International Traffic in Arms Regulations (ITAR) registration from the US Department of State, Bureau of Political-Military Affairs.
ITAR – a set of regulations designed to control the manufacture, export and transfer of defense articles, information, and services – ensures that military technologies are shared solely with US persons, unless the Department of State grants special approval to do otherwise.
eComp has the knowledge and understanding to comply with ITAR and has corporate procedures and controls in place to ensure compliance. eComp is now recognized by the US Department of State's Directorate of Defense Trade Controls (DDTC), which administers the ITAR registration under authority established by the Arms Export Control Act (AECA), to work in conjunction with the US military.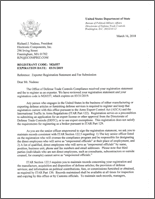 This registration validates the company's commitment to handle ITAR-protected products according to specific regulations. "We have a strong customer base in the military and defense industries, so many of our customers come to us for help with extremely sensitive projects," said Richard J. Nadeau, President, eComp. "The ITAR registration will enable us to extend our work with these customers to projects that require exceptionally high levels of security and confidentiality."
Founded in 2000, eComp is the leader in providing legacy electronic component solutions to the $200B electronics manufacturing industry. eComp has a vast array of customers such as Raytheon, L-3, BAE Systems, and General Dynamics etc.