Electronic Component Solutions / Procurement Specialists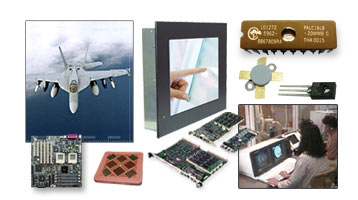 As an electronic component distributor, eComp can find the component you need at a competitive price. We also specialize in locating hard to find, allocated, mature parts or parts in limited supply to support your production and legacy systems. We locate, test and re-engineer hard to find and obsolete electronic components.
Call eComp at 508-881-8399 or 1-877-463-2667 or email us now.
Electronic component distributor of:
Semiconductors
Memory Chips
Connectors
Capacitors
Resistors
Analog / Linear Circuits
Drives
Moulded Mains
Lead Fuses
Quartz Crystals
Hardware
Surface Mounted Devices
Relays
Integrated Circuits
Allocated IC's
Passive Components
Linear
RF
Hybrids
Microwave
Power
Power Supply
Inductors
Srams
Flash Memory
CPU Central Processor Unit
Microprocessor
DSP Digital Signal Processor
Telecom
Optoelectronics
Analogic Devices
Logic devices
Optocouplers
Crystal Quartz Oscilalators
SIMMS
DIMM

Value Added Services:
Testing
Hot Solder Dipping
Programming
Die Search
Packaging
Hybrids
Modules
Re-Engineered Electronics
Alternate Sources
Additional Services
Electronic Component Testing Services
Counterfeit Electronic Component Mitigation
Call eComp today and let us help you as an electronic component distributor. Call us at 508-881-8399 or 1-877-463-2667 or email us now.
For intelligent computer network solutions, power management and custom computing solutions, visit eCompSystems.