High Performance / High Reliability
Semiconductor Component Packaging
Our primary mission is to provide RF semiconductor component packaging solutions for the Defense, Semiconductor and Test Equipment industries.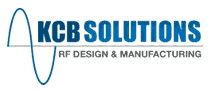 KCB offers a comprehensive suite of capabilities including:
– Package Engineering
– Product Evaluation and Qualification
– Product Manufacturing
– Component Management
– Program Management
– Device Testing/Screening
KCB Solutions, a leader semiconductor packaging solutions is committed to providing the highest quality, high-performance products and services to the Commercial, Defense, and Space Markets. KCB Solutions also provides obsolescence solutions for hard to find packaged semiconductor products. With the ability to meet the demands of MIL-PRF-38534 and MIL-PRF-38535, KCB Solutions is able to provide full service solutions for the most demanding applications.
Defense and Aerospace


KCB Solutions maintains an experienced design staff to meet the most demanding applications. KCB has a long documented history of supporting a number of critical defense and space applications. With our recent certification to AS9100 the infrastructure is in place to support our customer requirements. In addition, KCB is able to screen and qualify products to the most rigorous standards including MIL-PRF-38534 and MIL-PRF-38535. We offer program management to ensure that all program details are addressed and communicated so that products meet all product specifications and are delivered on schedule.
Facility
KCB's facility has 4000 sq ft of manufacturing and office space with 2000 sq. ft. dedicated clean room manufacturing. KCB's manufacturing facility is fully ESD controlled and particle monitoring is in place for clean room status. Program in place to attain AS9100 certification in 2nd half 2007.
Quality System
Currently Quality Manual and Procedures are in place for critical business processes.
Implementing procedures and processes to comply to AS9100
Plan in place for preliminary Audit for Q3 2007 with certification Audit in Q4
Inspection Systems
• ANSI S20.20 ESD program
• Workmanship – Mil-PRF-38534, Mil-PRF-38535
• SPC implementation for Critical Processes – Wire Bond, Yield, On-Time Delivery
Products
KCB's primary area of focus is in the Microwave and Millimeterwave markets. Current product categories include:
MMIC Amplifiers: Low Noise, Driver and Power
Discrete Transistors: GaAs, Silicon, PHEMT, MESFET
Switches: SPST through Multi-throw and DPDT
Attenuators: Fixed and Variable
Integrated Products: Switched Amplifiers, Switch Matrices, Limiter Amplifiers
Custom Products
KCB Solutions has developed a wide range of custom products for to meet the most demanding applications and environments. If you don't see a product that meets your needs please contact us and we can design, fabricate and test a comprehensive solution that meets your needs.
Applications/Products
KCB's primary area of focus is in the Microwave and Millimeterwave domain.
Current product categories include:
– Amplifiers : Low Noise, Driver and Power
– Switches:
• SPST through SP4T, discrete or with driver
• DPDT
– Attenuators: Fixed and Variable
– Integrated products including:
• Switched amplifiers
• Switch matrices
Future products include:
– Mixers
– Multi-stage amplifiers
Key Customers
KCB has designed and manufactured products for a wide group of customers including:
Northrup Grumman, Boeing, BAE, Raytheon, Teradyne, Mini-Circuits, Filtronic Signal Solutions
We have also packaged semiconductor die for suppliers including:
Filtronic Compound Semiconductor, Skyworks Solutions, Bookham Technology
Process Capabilities
KCB is capable in meeting a broad set of process needs. Included in this is single chip or multi-chip microelectronic assembly, product test from DC – 40 GHz, as well as environmental testing.
Our assembly capabilities include:
Eutectic/epoxy die bond
Visual/bond pull inspection
Hermetic solder seal
Non-hermetic epoxy seal
Package lead forming
Wedge and ball wire bonding
Pre-seal vacuum bake
Hermetic seam seal
Ink or engrave marking
Lead solder tinning
Our electrical test capabilities include:
DC bias testing, RF small/large signal testing, RF s-parameter data, Wafer probe testing
Our process/test capabilities include:
MIL-PRF-38534, MIL-PRF-38535, MIL-STD-883
Component Management
KCB manages the entire component life cycle for our customers.
Sufficient, well qualified staff is in place to administer:
Documentation
• Component Drawings
• Assembly Processes
• Test Parameters and Procedures
Industry Obsolescence
• Notification
• End of Life
• Replacement
KCB is able to draw on the collective experience of the organization to identify form, fit and function compatible replacements for many components nearing end of life status.
Key Suppliers
KCB employs a diverse group of semiconductor manufacturers including:
Skyworks Solutions, TriQuint, Filtronic Compound Semi, Agilent, M/A-COM, Hittite
Our goal is to be autonomous with respect to suppliers so that we can provide the best possible solution based on available semiconductor designs.
We also remain autonomous with package suppliers. Current package suppliers include:
Kyocera, NTK, Adtech Ceramics, Stratedge
Our unaffiliated position provides ultimate flexibility in meeting our customers needs.
Call eComp today for KCB Solutions Semiconductor Component Packaging. Call us at 508-881-8399 or 1-877-463-2667 or email us now.