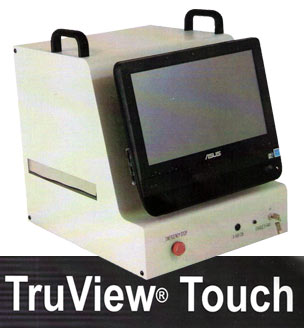 The The TruView Touch – X-ray Inspection System is a powerful all-in-one radiography system that gives full control of the inspection experience.
Optional Reel-to-Reel Turbo automated inspection hardware and software
15.4″ Touchscreen with easy-to-use icons and simple control panels.
Exclusive to TruView@ systems, the SMART software, originally developed for Department of Homeland Security and Department of Defense, incorporated in our Reel-to-Reel Turbo® automated inspection software. SMART has an exclusive pattern recognition algorithm to assist in finding anomalies between images.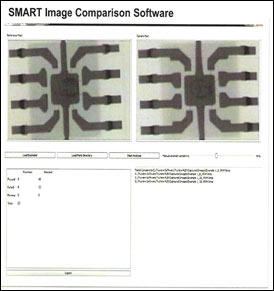 Specifications:
Manual x-y manipulation
Max. Board Size: 8"x length
Door Width: 16″
Minifocus X-ray source: 50kV
Field of View : 1"x2"or 2"x2" FP
Resolution: 5pm
Magnification: 100X
Monitor: 15"LCD Touchscreen
Size: 20″(L)x20″(W)x20″(H)
Weight: 50Ib
Power Req. 110V or 220V (standard outlet)
Fully shielded cabinet
Call eComp today for Counterfeit Mitigation Internal Inspection and Testing Services utilizing the TruView Touch – X-ray Inspection System. Call us at 508-881-8399 or 1-877-463-2667 or email us now.