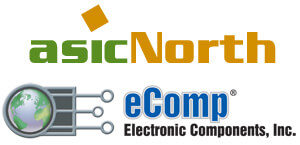 Leveraging CMOS Scaling to Dramatically Improve Device Functionality

We offer a fully equipped ASIC development organization capable of providing complete ASIC solutions with the worlds most advanced technologies. AsicNorth engineers are developing chips and subsystems using 14nm FinFet technologies and each day show our customers the value of hiring one of the premier ASIC design organizations in the United States.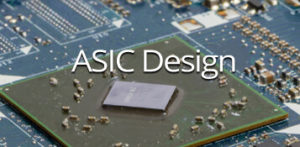 CAD SOFTWARE
■ Verification/Simulation: Mentor Modelsim/Questa, Cadence NCSIM, Synopsys VCS
■ Synthesis: Cadence RTL Compiler, Synopsys DC expert
■ Test Insertion : Cadence Encounter Test, Atrenta DFT, Synopsys TetraMAX
■ Timing: Synopsys Primetime, Cadence Tempus
■ P&R : Cadence Encounter, Synopsys IC Compiler
■ Equivalency: Cadence Conformal, Synopsys Formality
■ Physical Verification: Mentor CALIBRE, Synopsys ICV, Cadence PVS
FOCUS AREAS
■ Digital Logic Design (RTL)
■ Logic Verification using SystemVerilog & UVM
■ Digital Implementation
– Constraint Development
– Synthesis
– DFT Insertion & ATPG
– Static Timing Analysis & Closure
Place and Route
– Logical Equivalency Checking
– Physical Verification
– Tape-out & Sign-off

Contact eComp today for a quote on asicNorth – ASIC Design services. Toll-Free 1-877-463-2667 or click here to contact us.