As an Electronic Components Manufacturers Line Representative, eComp will help you find the best new electronic parts available. We represent companies with the following certifications: ISO9001, ISO9002, BS9000, UL Recognized, CSA Certified, TUV America Certified.
Manufacturers List
Semiconductors
Eltek Semiconductors Ltd


Eltek's core skills are in procuring and processing semiconductor components in wafer, die and packaged form. These allow us to solve many customer sourcing problems and add value to their own marketing and manufacturing processes.
Continuing investment in facilities, equipment, and skilled personnel enables Eltek to provide cost effective solutions to critical issues such as Bare Die Procurement and Qualification, Die Presentation for Automatic Assembly, Special Packaging and Test, and Component Obsolescence.
Eltek is committed to maintaining all Quality Standards appropriate to the microelectronics industry and, at the time of writing, Eltek maintains ISO9002 and BS9000 Accreditation. Other internationally recognised qualifications are in process. Click here to find out more.
Lansdale Semiconductor, Inc.


Lansdale Semiconductor, Inc. specializes in aftermarket technology manufacturing and supplies for discontinued semiconductors and integrated circuits. Lansdale has the technical expertise to manufacture and supply the discontinued integrated circuits and semiconductor aftermarket. Click here to find out more.
---
Military Hybrid/ Modules
Monzite


A New Hampshire manufacturer has expertise in analog, digital and RF technologies. ASIC's, FPGA's, Micro Controllers & Processors, Logic and DSP's are among the many products that can be designed, built and tested to meet your technical requirements. Also, they can often provide re-engineered and/or replacement parts that have been obsoleted by major semiconductor companies. such as National, Fairchild, Analog Devices, Burr Brown, etc. Monzite specializes in providing microcircuits to replace devices, which have been discontinued by companies such as National, Fairchild, Analog Devices, Burr Brown, etc.
---
Semiconductor Packaging
Flat packs, DIPs, TO, LCC, DGA are available, to name a few.
---
Hybrid Assembly
Hi rel hybrids that meet various Mil Stds are manufactured to meet the military's requirement to maintain long-term legacy type programs. A board inventory of chips and packages is maintained. And there is access to additional material from most leading semiconductor manufacture. Technical design assistants allow quick turn prototype delivery to customers in the military, medical and commercial markets.
---
Semiconductor Die Search
eComp has world wide search and cross referencing capability to locate obsolete and hard to find components. In addition, our experienced sales staff can often substitute similar devices with fast speeds or higher temperature rating, which will satisfy the requirements.
---
Microelectronic Packaging Solutions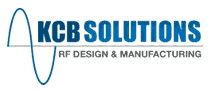 KCB Solutions, Inc. supports semiconductor and equipment manufacturers who require high performance microelectronic packaging solutions for commercial and defense applications. KCB Solutions has the capability and experience required for microelectronic assembly and electrical testing. Additionally KCB has the capability to support Mil-PRF-38534 and Mil-PRF-38535 testing requirements. Read more here.
---
IP (Intellectual Property) Cores for Semiconductors
eComp
– We represent a consortium of six companies offering a wide range IP Cores. ASIC to FPGA, 8051 Type Processors, SOC Solutions, Diagnostic Cells for Hi-Rel Failure Detection, Analog/Mixed Signal, MPEG 1,2 & 4 Encoders/Decoders and ESD protection circuits are just a few of many cores available for immediate use by design engineers. Click here to find out more.
ASIC
– Custom silicon and IP core solutions.
Replacement Solutions
– Alternate components / hybrid approach.
---
Engineering Services
Mission Research Corp.
– Provides design services for electronic components, which must meet Hi-Rel Military, Aerospace and Radiation environment.
Analog Semiconductor
– Specialized analog design center.
---
Molded Cable Assemblies
eComp
– Standard power supply cords and custom molded injection products, which can be furnished with Amphenol, Tyco and Ark-Les connectors.
Wire Harness Assembly
– Small consumer to large complex aviation products.
---
Power Supplies
Intronics, Inc.


– A 40 year old Massachusetts company providing custom designed power converters, isolation amplifiers, analog function modules and CRT connection devices which meet mil standards and range from 1 to 500 watts.
Analog Function Modules – Since 1995 Analog Devices has transferred numerous parts from it's product list to Intronics for continuing manufacturing & support.
DC-DC Converters
Q & H are high power, high density DC-DC Converters with power levels of up to 130w in standard quarter and half brick pin outs.
U20 family – offers power levels of up to 20w with standard pin outs but a smaller footprint.
DC/DC Convertors
– Non-isolated and high-efficiency 7, 15, 25, 50 watts, etc., plus custom products.
---
Connectors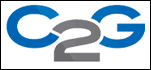 G2C – "One Stop Shop" for all of your fiber/copper cable and connector requirements. Over 6,000 part numbers in stock, virtually all cable and connector types are available.
Polamco, Inc.


– Manufacturer of a broad product line of military and aerospace connectors, adapters and accessories the latest CAD/CAM equipment can provide drawings of custom designs within hours. In addition, an ever widening array of products include a variety of shielded conduit systems, protective covers and specially designed interconnection components for cable harness manufacturing companies and OEM's worldwide.

---
Graphics & Printing
Techprint


Since 1974, Techprint's experienced professionals have provided their clients with custom, high quality, specialty printed products. Techprint designs, manufactures, and prints a variety of custom labels, graphic overlays, membrane switches, keyboards, conductive and shielding products, and contract manufacturing for all industries.
Techprint's graphic and engineering design personnel work with their clients to determine the best product design with the latest state of the art technology. We take a project from design to manufacturing and support it through its lifecycle.
Techprint's printing capabilities include; silkscreen, flexographic, offset, digital, thermal transfer, ink jet, and pad printing. They print on a variety of plastics both sheet and roll formats.
Techprint's manufacturing capabilities include; die cutting, laser cutting, laminating, embossing, rotary die cutting, fabrication and contract assembly.
Techprint has achieved ISO 9001 certification to the International Management System Standard. This certification demonstrates Techprint's company wide commitment to quality in every aspect of design and manufacturing.
---
Call eComp today and let us help you as an Electronic Components Manufacturers Line Representative. Call us at 508-881-8399 or 1-877-463-2667 or email us now.