eComp is a Franchise Distributor for a select number of quality electronic component manufacturers.
• Over one billion devices in stock
• Over 5 billion die in stock
• Continuing to manufacture over 20,000 devices
• Manufacturing flows from commercial to fully certified military
• Custom Metal Film Capacitors
• RF Semi packaging and Testing to 40Ghz
• Custom ASIC and RF Solutions
• Custom industrial value-added displays
• Electronic Testing
• Tape & Reel
• Component Lifecycle Software
Eltek Semiconductors Ltd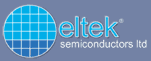 Eltek's core skills are in procuring and processing semiconductor components in wafer, die and packaged form. These allow us to solve many customer sourcing problems and add value to their own marketing and manufacturing processes.
Click here to find out more.
Twilight Technology


Twilight Technology, Inc. is the leading manufacturer of various obsolete semiconductor products which are made available in Commercial, Industrial and Military Grade Levels. These products range from the relatively simple 2-terminal discrete devices to complex Application Specific Integrated Circuits (ASIC's). Twilight is exclusively licensed to support DPAC Technologies, Inc. previously Dense-Pac Microsystems, Inc. obsolete products.
Canvys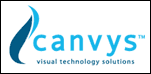 Canvys by Richardson Electronics manufactures high-quality rack mount, panel mount and chassis mount color LCD flat panel displays for industrial, IT, transportation systems, medical, military, public information applications. Click here for more info.
Military Hybrid/ Modules – Impellimax


A New Hampshire manufacturer has expertise in analog, digital and RF technologies. ASIC's, FPGA's, Micro Controllers & Processors, Logic and DSP's are among the many products that can be designed, built and tested to meet your technical requirements. Also, they can often provide re-engineered and/or replacement parts that have been obsoleted by major semiconductor companies.
KCB Solutions, Inc.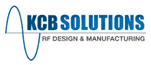 Supports semiconductor and equipment manufacturers who require high performance microelectronic packaging solutions for commercial and defense applications. KCB Solutions has the capability and experience required for microelectronic assembly and electrical testing. Additionally KCB has the capability to support Mil-PRF-38534 and Mil-PRF-38535 testing requirements. Read more here.
Intronics, Inc.


Providing custom designed power converters, isolation amplifiers, analog function modules and CRT connection devices which meet mil standards and range from 1 to 500 watts.
– Analog Function Modules – Since 1995 Analog Devices has transferred numerous parts from it's product list to Intronics for continuing manufacturing & support.
– DC-DC Converters
– Q & H are high power, high density DC-DC Converters with power levels of up to 130w in standard quarter and half brick pin outs.
– U20 family – offers power levels of up to 20w with standard pin outs but a smaller footprint.
eComp
Standard power supply cords and custom molded injection products, which can be furnished with Amphenol, Tyco and Ark-Les connectors.
Connectors – Polamco, Inc.


Manufacturer of a broad product line of military and aerospace connectors, adapters and accessories the latest CAD/CAM equipment can provide drawings of custom designs within hours. In addition, an ever widening array of products include a variety of shielded conduit systems, protective covers and specially designed interconnection components for cable harness manufacturing companies and OEM's worldwide.
Call eComp today and let us help you as an electronic franchise distributor. Call us at 508-881-8399 or 1-877-463-2667 or email us now.