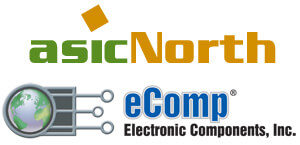 The World is Analog and We Connect Your Device to It

Armed with Industry Standard Electronic Design Automation (EDA) tooling, the asicNorth Analog Circuit Design staff creates the elements which allow the latest products to do more, operate faster, use less power and at lower cost than ever before.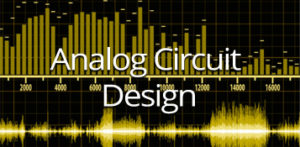 CAD SOFTWARE
■ Mathworks Simulink & MATLAB for System Modeling
■ Cadence Virtuoso for Schematic Capture and Circuit Layout
■ Cadence SPECTRE, MENTOR AFS, and SYNOPSYS HSPICE for Circuit Analysis
■ Cadence Virtuosos AMS supports Mixed Signal Simulation
FOCUS AREAS
Although it is impractical to list every area in which asicNorth has Analog Design expertise, the following lists the main areas of our designers work:
■ High Speed Serial Links
■ IP Conversion
■ Analog to Digital Converters
– 10 & 12 bit / SAR and Pipeline Architectures
– Low Power
Digital to Analog Converters
(Multiple Architectures)
■ Phase Lock Loops, Bandgaps and Regulators
■ RFID Circuits
– ASK Demodulation, Clock and Data Recovery, Power Harvesting, Charge Pumps
■ RFIC Circuits
– RF Transceiver, Frequency Synthesis, Analog Baseband Conversion, LO Generation, etc.
■ Light Detection

Contact eComp today for a quote on asicNorth – Analog Circuit Design services. Toll-Free 1-877-463-2667 or click here to contact us.