Canvys Builds Displays to Your Specs and Shortens Your Time-to-Market
Canvys custom designs and builds for OEM's, providing custom enclosures, private label products, display selection assistance, SBC selection and integration, special power requirements and customized warranty and service programs.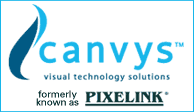 Customers such as GE, Kodak, IBM, Westinghouse, Siemens, Lockheed Martin, Raytheon, and CAE rely on Canvys to build displays to their exact specifications, combining the latest flat panel display technology with the right options and any necessary electrical and mechanical interfaces.
Canvys acts as an extension of your engineering team to guide you through the myriad of display options and quickly and accurately translate your needs into the ideal display solution. Our display experts can help shorten your design cycle time and time-to-market while also alleviating constraints on your internal resources. And we do all this in a customer-focused culture where your success is our number-one priority.
Canvys Custom Displays Design & Integration
• Custom design and display system integration
• Display selection assistance
• Protective glass and films
• Privacy shields
• Touch screen integration
• VGA, NTSC/PAL, DVI, S-Video
• Custom DC power supply configurations
• Metal and plastic housing design and production
• NEMA type enclosures
• Private labeling and custom packaging
• Mounting hardware solutions
• SBC selection and integration
• Brightness enhancements
• COTS
• Cosmetic customization
• JIT and service programs
• Certification and Regulatory Services
• LED Backlighting
• Extended temperatures
Call eComp today and let us help you with Canvys Custom Displays Design & Integration. Call us at 508-881-8399 or 1-877-463-2667 or email us now.