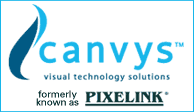 32″ and 42″ LCD All-In-One Solutions
Purchasing
Sourcing computers and monitors from separate companies can be a frustrating and a time consuming process. This could lead to paying too much for the hardware or incompatible hardware components.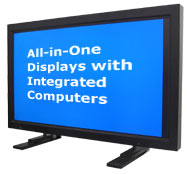 Installation
Connecting the computers to the monitors is another aspect of the process that requires much thought. The monitors are usually located within a public area at a height that prohibits easy connection to the computer. The computer also needs to be out of site for cosmetic, space and vandalism purposes.
Total Cost of Ownership
The sleek, integrated design promotes service ability and enables easy installation and support. Canvys offers a 3-Year warranty on both LCD monitor and computer module. Upgrade and replacement of computer module can be done in the field by simple removal of two spring loaded thumb screws.
• Integrated Intel Core Duo CPU
• Intel system Chipset
• Wireless Ethernet and TV Tuner Options
• Touch Screen and Protective Shield Options
• Dispersive Signal Technology (DST)
Click here for 32″- 42″ LCD All-In-One Solution PDF spec sheet.
Integrated LCD Monitors
Privacy Shield – Protective Panel – Touchscreen
Canvys All-in-One Displays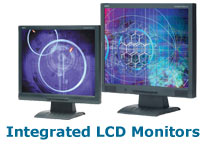 We provide high-quality solutions that bring the right combination of LCD displays with a variety of touchscreen and protective glass technologies. The Integration SelectTM program was created by NEC-Display Solutions to provide users with a variety of quality integrated monitor solutions. Our ISO 9001:2000 certification is proof of our commitment to quality products and standards.
Click here for the Integrated LCD Monitors PDF spec sheet.
Call eComp today and let us help you with Canvys All-in-One Displays with Integrated Computers. Call us at 508-881-8399 or 1-877-463-2667 or email us now.