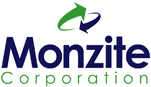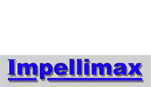 Contract Manufacturing…Evolved
Building a complex component or subsystem that performs flawlessly in extreme conditions requires a manufacturing partner you can trust, one with vision and creativity. eComp partnered with Monzite because they have a commitment to quality and development that is unmatched due to their inherent understanding of the intricate challenges that arise when contract manufacturing in demanding, regulated markets.
eComp and Monzite work closely together to improve your product development and production processes by helping you design, manufacture and test your products. If you are in the Defense, Aerospace, Industrial, Scientific or Medical market, let eComp and Monzite leverage their capabilities to help you solve your difficult engineering challenges.
Core Compentencies


Manufacturing Services: Consigned and Turnkey
Microelectronics

Die attach (eutectic solder and epoxy), board mount, wire bond (Au & Al 1mil to 20 mil) soldering and rework

PCB/Harness

SMT, BGA, and Micro BGA, (re-balling) thru-hole, flex circuits
Ribbon round, cable solder crimp and soldered connectors

Environmental Screening

Leak check (fine and gross) burn-in acceleration, temperature cycling, vacuum back

Metal Work

Welding (laser and resistance seam), milling, turning, painting, marking
Process and Design Support
Monzite will apply their deep understanding of the design process to solve difficult engineering challenges. Their engineering team is particularly strong in analog drivers, signal conditioning, linearizing and DC converters as well as RF, microwave and millimeter wave micro-strip components, regulators and subsystems. Monzite works mechanical design of housings, plating and hermetic packaging and will provide effective design for manufacturability (DFM), statistical process controls (SPC) and documentation services.
Testing Services
Monzite designs testing platforms and methodologies. Some of the tests offered by Monzite are as follows: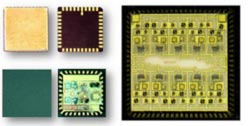 Continuity
Flying Probe/Functional
Analog Time Based
RF, microwave, millimeter wave
Vector Network Measurements
Scalar measurements
Spectrum Analysis
Noise Characterization
High Power
Standard Subcomponents – Impellimax
Established in 1986, Impellimax has been a leader in the design of and manufacturing of PIN Diode, GaAs, GaN and SiC drivers, linearizers , hybrids and other subcomponents for almost 30 years. In 2013, Impellimax joined forces with Monzite's founders in order to focus their talents on new product design and testing.
Case Study – Legacy Parts
eComp/Monzite Team Up
For a list of Obsolete product offerings available through eComp and Monzite click here!
Contact eComp today for a quote or catalog of available Monzite/Impellimax products and solve tomorrow's engineering problems TODAY. Toll-Free 1-877-463-2667 or click here to contact us.