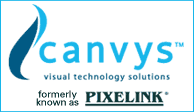 eComp offers Pixelink Technologies LCD displays (now known as Canvys) rack mount, panel mount, chassis mount displays and All-in-One Displays with Integrated Computers. Canvys displays have proven themselves again and again to be able to stand up to the toughest environments. We can build custom displays to your specs and shorten your time-to-market.
Technologies:
• High-Bright / Sunlight Readable
• Privacy Screen
• Protective Panels
• Ruggedized
• Touch Screen
• 3M Dispersive Signal Technology
Applications:
• Industrial Displays
• IT Solutions
• Transportation Systems
• Medical Displays
• Military
• Public Information
• Financial Displays
Available Custom Features:
• Custom design & display system integration
• Display selection assistance
• Protective glass and films
• Privacy shields
• Touch screen integration
• VGA, NTSC/PAL, DVI, S-Video
• Custom DC power supply configurations
• Metal & plastic housing design & production
• NEMA type enclosures

• Private labeling and custom packaging
• Mounting hardware solutions
• SBC selection and integration
• Brightness enhancements
• COTS
• Cosmetic customization
• JIT and service programs
• Certification and Regulatory Services
• LED Backlighting
• Extended temperatures
1U Rack Mount TFT Consoles: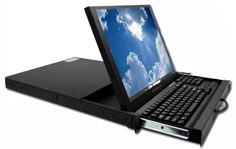 • 1U Rackmount Single Rail easy to install & use
• 15", 17″ or 19′ LCD Bright Active Matrix TFT Display
• OSD function (On Screen Display) for LCD display
• Durable Notebook keyboards with Touchpad
• Panel protected by tempered glass
• LCD AutoShut off in closed position
• Separate rail design, can be installed by one person
Call eComp today and let us help you with Pixelink Technologies LCD Displays (Canvys). Call us at 508-881-8399 or 1-877-463-2667 or email us now.