Contract Electronics Manufacturing – Technical Outsource Solutions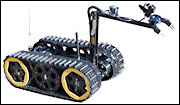 eComp can take a product from the conceptual stage through final test and assembly, including the sheet metal enclosure and painting.
Contract Manufacturing – Technology Outsourcing Solutions
Full Systems Integration, sheet metal fabrication, welding, painting, printed circuit board stuffing, final assembly and testing
Machine Shop Services
Burr Industries
Board Assembly
Kitting
Repair / Rework
Cable Assembly
Wire Prep
Connector Assembly
Wire Harness Assembly
Call eComp for Contract Electronics Manufacturing today!
Call us at 508-881-8399 or 1-877-463-2667 or email us now.