Component Engineering Services
eComp's component engineering services selects, qualifies, approves, documents, and manages electronic components.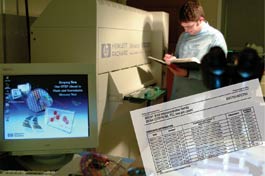 Parts Management – Military and Commercial Systems
DMS Planning – BOM Analysis/Risk Assessment
Obsolescence Solutions
Procurement Technical Support
Root Cause Failure Analysis
Active/Passive Device Procurement
Device Upscreening
-Electrical test
-Burn-in-test
-Environmental test
Critical Die Procurement Services
Tin/Lead Issues
Electronic Components Testing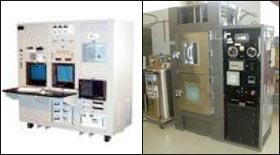 (Group A Testing)
eComp integrates the purchase of your components, electrical testing & solderability with one P.O.!
1. Original manufacturer's name
2. Purchase order number
3. Part number and revision
4. Test/inspection results, conditions, & parameters
5. Quantity of parts tested
6. Serial numbers (where applicable)
7. Date of test/inspection
8. QA signature and date

The testing shall consist of Group A, subgroup 1,7, and 9 for microcircuits and Group A, subgroup 2 and 4 for discrete semiconductors and a solderability test. No substitutions of part numbers are allowed. The material will be marked in accordance with the applicable procurement document whether it be a Jan or 38510-slash sheet, DESC drawing or Customer controlled drawing.
eComp is partnered with the most reputable, third party ISO9001:2015 Certified testing facilities. With over 100 years experience in the electronics industry, our capabilities include all levels of electronics and environmental testing.
Testing Capabilities
Products Supported:
• Memory
• Digital
• Linear
• Discrete
• Relay
• Crystal
• Passive
• RF Devices
• High Density products
Additional Capabilities
• Temp Cycling (air to air)
• Fine and Gross Leak Testing
• P.I.N.D (Particle Impact Noise Detection)
• Programming
• Environmantal Testing
• Labeling
• UV Erasure
• Burn-In Capabilities
• Lead Tinning
• Bake and Dry Pack
• Destructive Physical Analysis (DPA)

Military Standards


– MIL-M-38510
– MIL-PRF-38535
– MIL-PRF-19500
– MIL-STD-202
– MIL-STD-750
– MIL-STD-883
– MIL-STD-981
– MIL-HDBK-454
– MIL-I- 45208
– Mil-PRF-38535
– Mil-PRF-38534
Call eComp today for Electronic Components Testing and Component Engineering Services. Call us at 508-881-8399 or 1-877-463-2667 or email us now.