DNA Marking Home
Creating SigNature DNA
Independent Assessment & Testing
Counterfeit Prevention Authentication Program (CPA)
DLA: Anti-Counterfeit Solutions
SigNature DNA
Precision-engineered, botanical-DNA mark, applied on an item to provide absolute authenticity at a forensic level.
• Cannot be copied.
• Expert witness reporting supported.
• Versatile – custom DNA markers can be created for each supplier.
• Can be combined with other security features to create a unique solution.
• Compatible with a wide range of products.
Multi-component optical marks
• Interactive optical centers; both solid-state and soluble.
• Fluorescence pattern is defined by DNA & environment.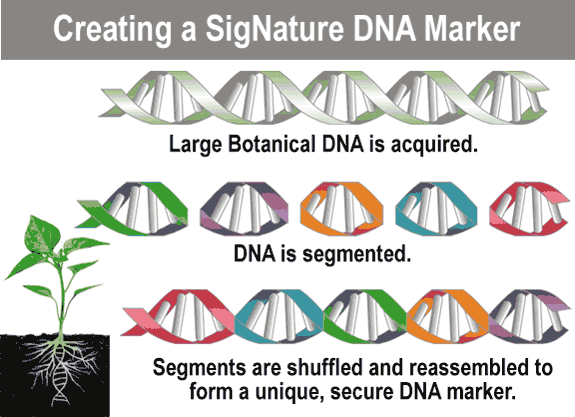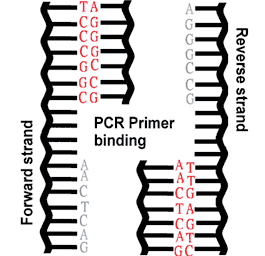 Uncopyable?
First principles:
• Probability of matching any single nucleotide is 1in 4
• Probability of matching 2 sequential nucleotides is (1/4)(1/4) = 1/16
• Probability of matching two 15-base primers is ((1/4)15)2 = (1/4)30 (1 in a quintillion)
• Probabilities radically diminished by multiple marks and decoy DNA
In Field Rapid Screening and In Lab Forensic Authentication



Red Authenticity Mark (applied by manufacturer) | Yellow Provenance Mark (applied by distributor)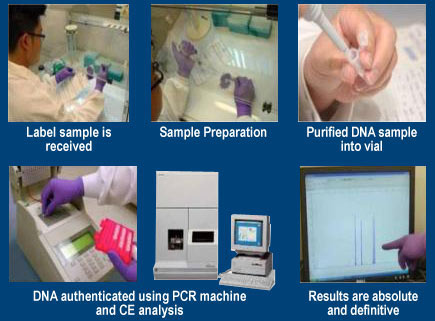 SigNature® DNALegally Authorized Distributor Mark
Each SigNature DNA authorized distributor would be given a unique mark, specifically identifying that authorized distributor, to be applied to incoming components, or legacy inventory before shipment per customer request. From that point forward, the marked components will be absolutely identifiable as sourced from the authorized channel.

Next – Independent Assessment & Testing >
Call eComp today to get help with Creating SigNature DNA. Call us at 508-881-8399 or 1-877-463-2667 or email us now.