DNA Marking Home
Creating SigNature DNA
Independent Assessment & Testing
Counterfeit Prevention Authentication Program (CPA)
DLA: Anti-Counterfeit Solutions
The CPA DNA Counterfeit Prevention Authentication Program empowers end-users to verify the originality or provenance of parts which have been marked by their suppliers with APDN's SigNature® DNA.
Prime defense contractors and commercial manufacturers are now able to authenticate the SigNature DNA mark on incoming items even if those end-users did not themselves initiate the marking.
CPA Program
Forensically Secured Supply Chain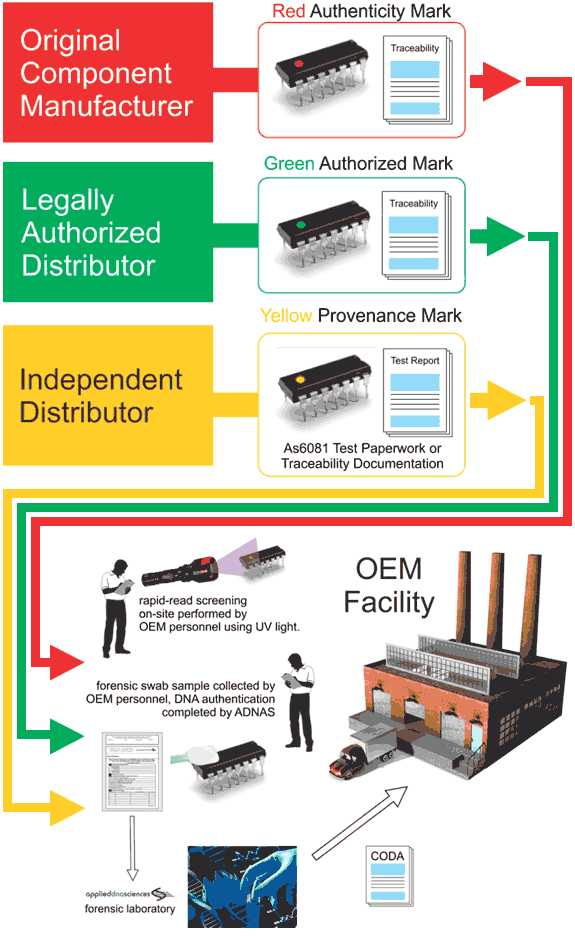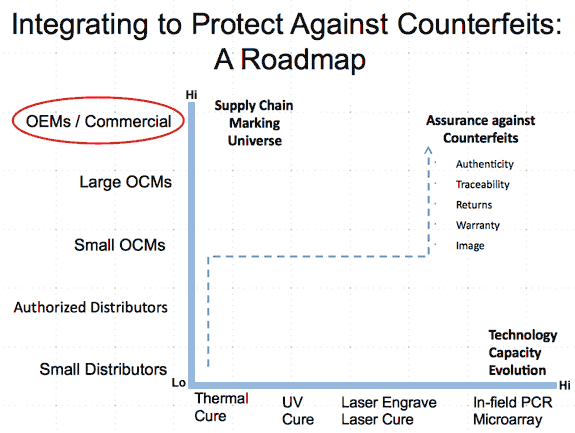 Next – DLA – Anti-Counterfeit Solutions >
eComp can help you with DNA Marking!
Call us at 508-881-8399 or 1-877-463-2667 or email us now.