Internal Inspection & Testing Capabilities
Counterfeit electronic components are more prevalent now than ever before. One of the main reasons is the 2003 change in China's export laws that removed restrictions and now permit less regulated exports. Some experts say that as many as 3 out of 10 Chinese electronic components are counterfeit. Many of these components appear genuine, but are actually substandard – compromising the efficiency and functionality of the final product in which they are used. Frequently counterfeit parts are showing up in the obsolete and hard-to-find electronic components market. What's needed is electronic component testing & authentication.
There are things that OEMs and systems integrators can do to avoid counterfeit electronic components. The main one is to work with distributors, like eComp, that have been in business for a number of years and who use up-to-date electronic component testing and authentication methods. eComp uses a due diligence process that tests components and either determines that they are counterfeit or authenticates them as genuine.
The counterfeit problem hurts the entire electronic component industry and we've taken decisive steps to lessen the risk that your company might otherwise face in buying electronic components.
eComp is continually adding electronic component counterfeit mitigation equipment for better electronic component testing & authentication.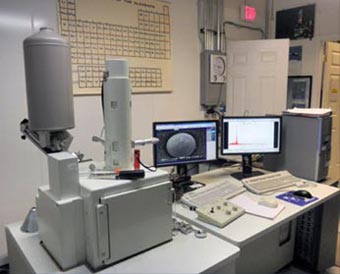 Scanning Electron Microscope (SEM) with EDS/EDX Elemental Analysis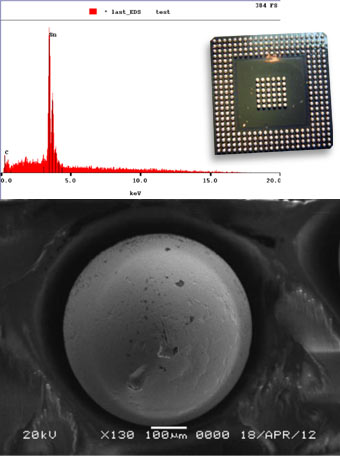 RoHS – Leaded vs No Lead Reballed Product detected by Scanning Electron Microscope (SEM) with EDS/EDX Elemental Analysis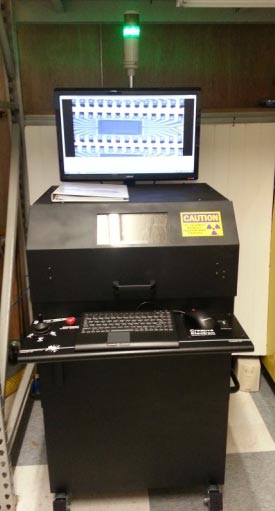 X-ray inspection system

Optical Comparator

Curve Tracer

Sputter Polaron

Microscope 800x

LCR Meter

VTEK Inspection

Oven PEMS
Examples of Detected Counterfeit Electronic Components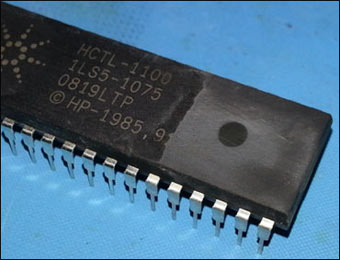 Epoxy used to coat component detected by Dynasolve Chemical Analysis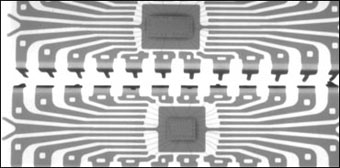 Different Size Die detected by X-Ray Inspection System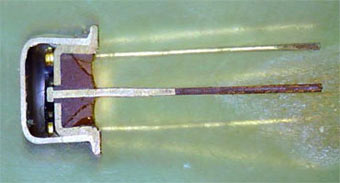 Cut / Welded Lead detected by Cross Section Analysis
Call eComp today for Counterfeit Mitigation Internal Inspection and Testing Services. Call us at 508-881-8399 or 1-877-463-2667 or email us now.